I'm not sure, but after latest update of windows client to version 2.3.2 (build 6928) the syncing stopped.
.
At the System Tray when I hover over OC icon it says "Syncing of the accout is disabled".


.
If I do right click on the OC icon nothing new appears.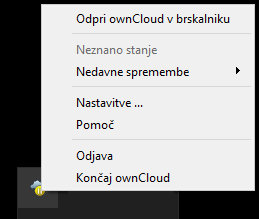 .
When I open the OC client the middle area is "empty". There is button "Add connection to sync folder".

.
Server is 9.1.2 (stable)

.
.
What can I do? Where can look?