Hi,
I have a huge number of sessions open.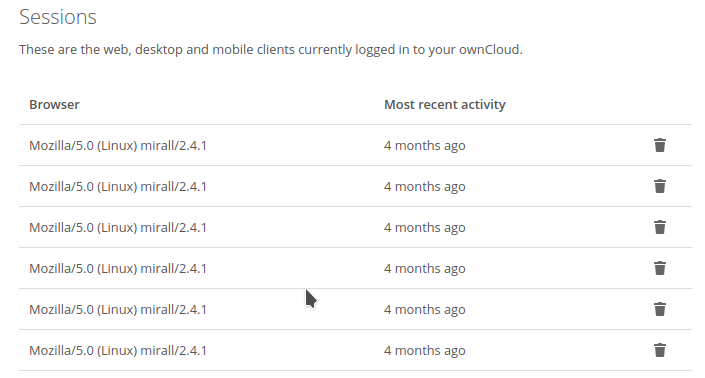 More than 50 "pages" of this. Is there a way to force these closed ? Or do I have to manually click each of them ? Since it's taking a while per click, it's going to be very tedious.
I'm the admin, so I am able to use the occ command. But how to do that ?