With a fresh install I wanted to move the manual pdf to the documents folder. But this don'ts work… I only get a spinnig wheel. When I refresh te page the file is still there. It also doesn't work through webdav.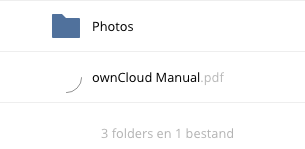 I enabled redis cache, added a cron job and using a mysql database which works fine.
Server configuration
Systemstatus
installed 1
maintenance
needsDbUpgrade
version 10.0.9.5
versionstring 10.0.9
edition Community
productname ownCloud
Database: mysql
PHP version: 7.2
What could be the problem?
I tried both google chrome and safari, none works…
Uploading works fine.
Thanks,
Michael