Hello everyone,
I'm trying to improve the overall performance of my ownCloud instances. I noticed that there was more than the half of the HTTP requests dedicated to js.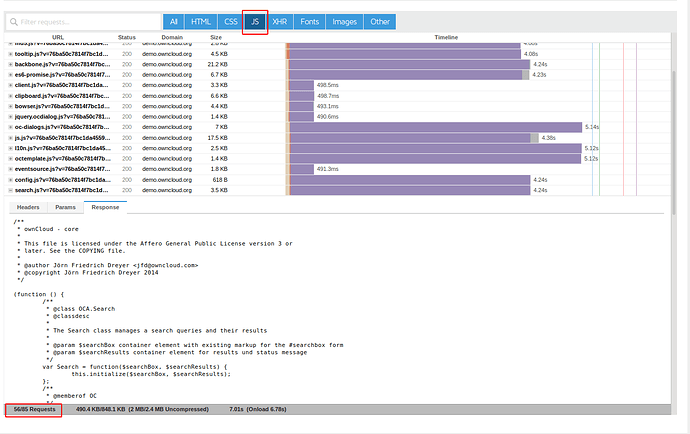 The full source of the test I ran on demo ownCloud is here.
So, fact is that there are way too many JS requests and they're not minified.
I tried doing concatenation of several JS on the server side with minification to lower the number of requests but it's creating CSP issues since ownCloud creates one this way default-src 'none';manifest-src 'self';script-src 'self' 'unsafe-eval';style-src 'self' 'unsafe-inline';img-src 'self' data: blob:;font-src 'self';connect-src 'self';media-src 'self';frame-src 'self' blob:. So I could rewrite the CSP but it's not really clean. Well I'm still conducting tests to confirm wether it's really the CSP's fault.
Has anyone already improved this part ? The ideal would be that the ownCloud dev minify and concatenate anything possible.
Thanks.