Server: CentOS 7
ownCloud: 10.5.0.10
Hosted on Apache webserver.
Hi,
I am trying to run the update from 10.5 to 10.6, but I keep getting this error: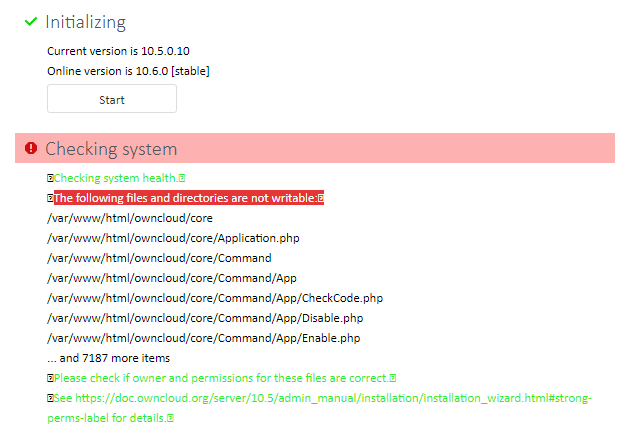 I am running the update from my own account, which has admin rights in ownCloud.
The /var/www/html/owncloud and all subfolders have apache:apache permissions, as advised in the installation documentation.
SELinux is disabled but made no difference.
Is there something else I need to change, which would be strange for an updater that is designed to be an easy process?
Any thoughts and advice welcomed.
Cheers.