Steps to reproduce
It just suddenly happened since few days, with no identifiable cause.
Expected behaviour
When opening the ownCloud app I should see in Browse all my files, and have the option to go to the parent directory, select the account, etc.
Actual behaviour
The page is empty, on top it just says "Accounts", but no bottons/dots/etc to do any action. Here's a screenshot: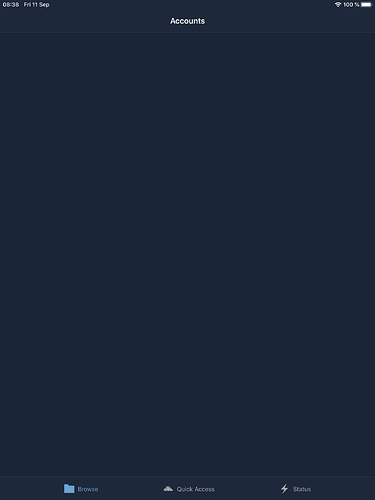 However, I can still find my offline files from Quick Access.
Client
iOS version:
13.7
ownCloud app version:
11.4
Device model:
iPad (7th generation)