Hi,
I've noticed that when I use the app on Android I can't « copy the link » when I want to share a file.
The option just doesn't appear.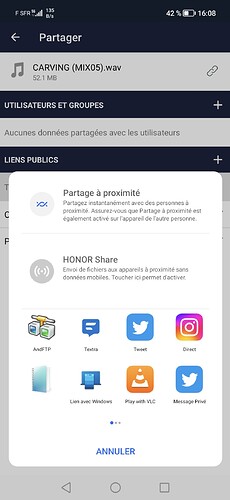 I also can't download files via the app. I mean, OK it looks like it's downloaded but I can't find the downloaded files on my phone ? Is it normal ?
Environment data
Android version: Android 12 / Magic UI6
Device model: Honor 50
Stock or customized system: 256 Go
ownCloud app version: 2.21.2
ownCloud server version: 10.10.0.3