Hi, I have a Vmware centos installation with 8 cores, 16GB of RAM and I have around 30 users connection and syncing with the owncloud server.
For some reason when client starts syncing, the CPU goes all the way up to 30.3 or 40.4 then down to around 15.1 to 20.1.
How can I improve CPU usage so that owncloud makes better use of CPU and memory?
I think with the current cores/memory should be ok? or do I need to add more CPU and memory?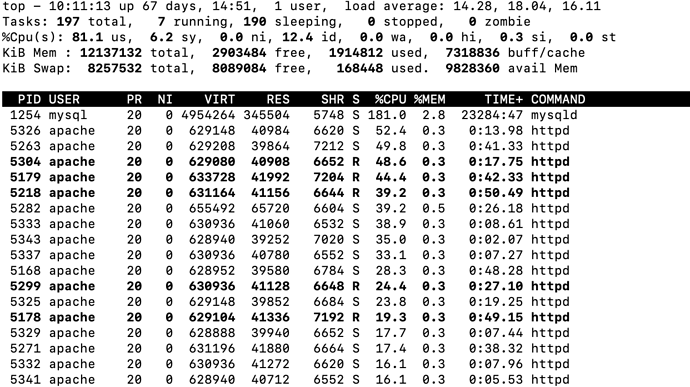 How can I fix it?
Thanks in advance.
Teo