Hello!
How to setup owncloud/ocis via Docker on Plesk?
What would be the variables for my setup?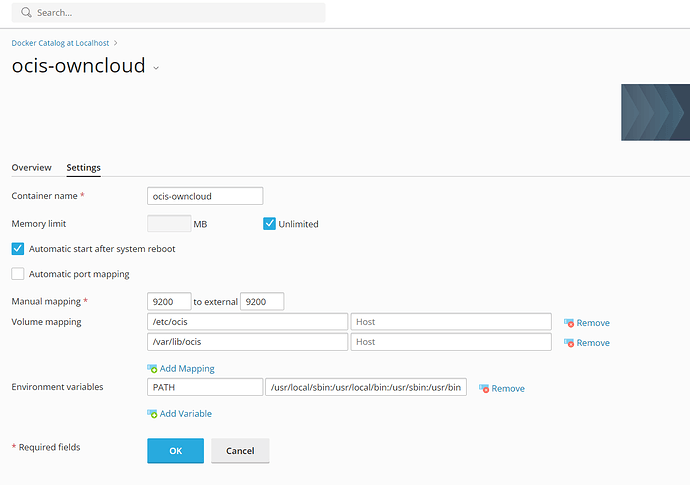 Error:
The jwt_secret has not been set properly in your config for ocis. Make sure your /etc/ocis config contains the proper values (e.g. by running ocis init or setting it manually in the config/corresponding environment variable).
Server configuration
Operating system: Plesk 18.0.54 on Ubuntu 22.04
Web server: Apache2
Database: 10.6.12-MariaDB-0ubuntu0.22.04.1 via Plesk
PHP version: 8.0
ownCloud version: owncloud/ocis 4.0
thx