Steps to reproduce
Install Tasks
2.Create a Task
3.View Calendar
Expected behaviour
According to the description of the Tasks app here
https://marketplace.owncloud.com/apps/tasks
a new Task should appear in the Calendar to which the Task was assigned.
Actual behaviour
The new Task appears in Task list but doesn't appear in the Calendar.
The Tasks app hasn't been updated for a while so maybe no-one expects it to work.
Or perhaps I have misunderstood.
The image below shows a Task called "Test task A" created today (assigned to calendar:Personal) which doesn't appear in the Personal calendar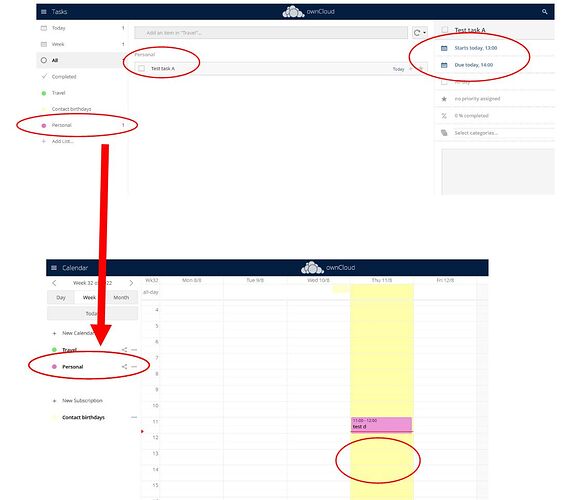 Since posting this I have noticed that the Task appears on my Thunderbird (oc-linked) calendar!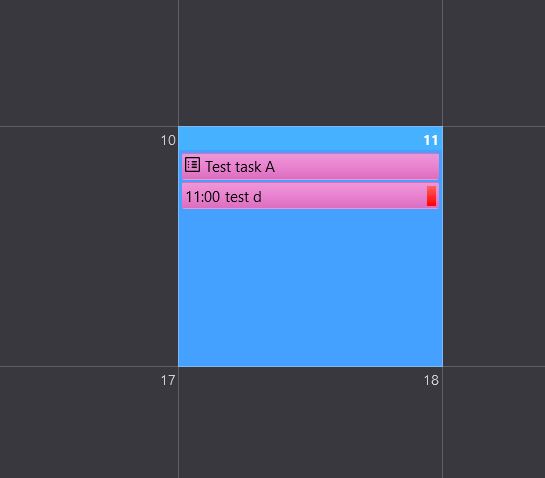 …so I guess it's the oc webview that doesn't work.
Any suggestions gratefully received.
Server configuration
Operating system:
Web server:
Shared Linux host
Database:
PHP version:
7.4.30
ownCloud version: (see ownCloud admin page)
10.9.1
Updated from an older ownCloud or fresh install:
Where did you install ownCloud from:
cPanel, Softaculous
List of activated apps:
Calendar
Tasks