Hello,
I am trying to share uploaded items from people's ownclouds with other members of their team.
Reading through this article: https://doc.owncloud.org/server/10.1/admin_manual/configuration/files/file_sharing_configuration.html
I have configured the settings under the Sharing settings on our admin account, which mirror the picture in the above article.
I then go to all files and there are no options to share. I was expecting a "sharing" tab to be available next to the comments on the properties of a file. This does not appear.
I have looked on the server that hosts owncloud and in /owncloud/core/js there is the share.js module. However when looking at the browser the share.js isn't seen as a source. So I don't think the javascript module is loading within my owncloud instance.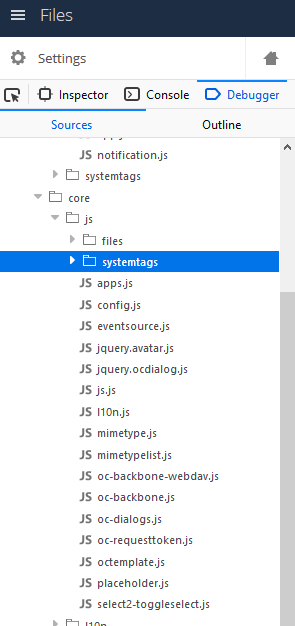 I've done extensive googling and can't find anything else with similar problems, any help would be appreciated.
Thanks,
Phil