Hello,
I recently decided to add OnlyOffice to Owncloud.
So I followed the online doc, but when I try to add the server in Owncloud, I have a cUrl timeout.
Both website are available from internet, with a trusted ssl certificate, and on the same domain name.
Document server is up and running.
Does anyone already encounter this problem ?
Thanks for you help.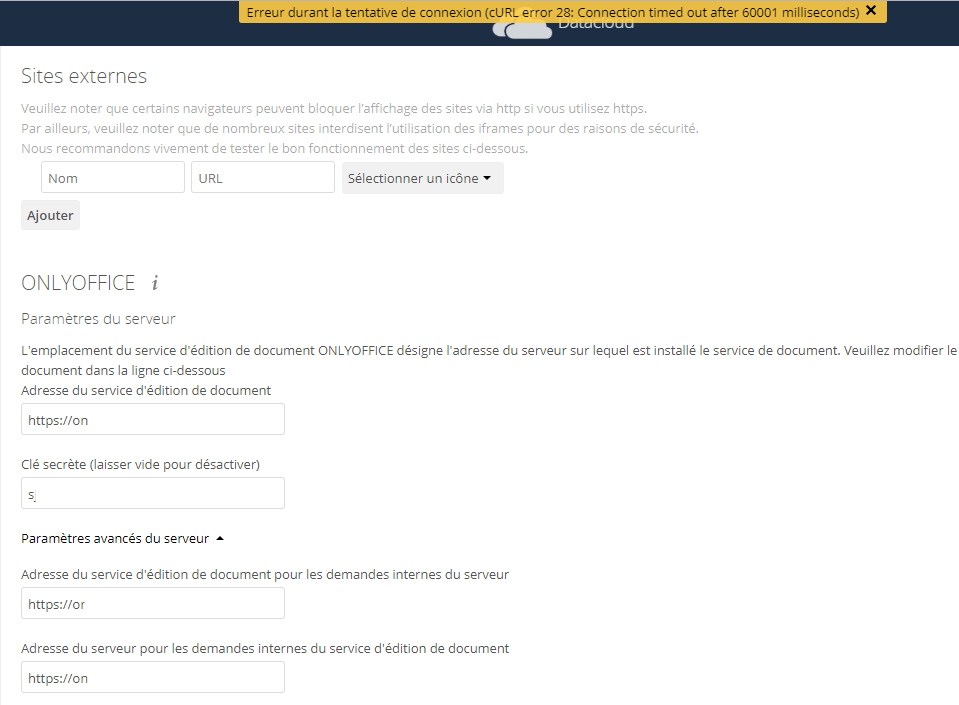 Server configuration
Operating system:
Owncloud Server : Ubuntu 18.04.3, Desktop version
Only office Server : Ubuntu 18.04.3, Server version
Web server:
Owncloud Server : Apache 2.4.29
Only office Server : nginx 1.14.0
ownCloud version: 10.2.1