Hi guys,
I am using owncloud on my Windows Server 2019 and I am having issues where files and folder remain in the pending sync status even when there is nothing to sync. I have several folders with that and if I create a file it syncs perfectly.
Using vesion 2.9.0 and everything works well except this little nuisance.
Any suggestion on how to fix it?
Check screenshot attached. Those folders stay with the blue arrows all the time, never end up syncing completely.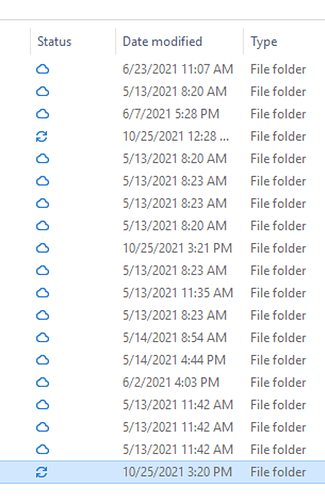 Thanks in advance,
Teo