I'm having problems with ownCloud Desktop Building steps. I am following https://doc.owncloud.org/desktop/building.html#windows-development-build-with-kde-craft this steps but I get error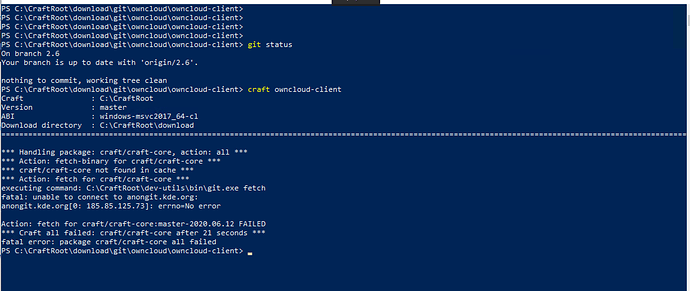 I am at 2.6 which discarded anongit.kde.org from the CI cycle, I believe I have to delete anongit.kde.org myself and add the new repo. do you have any suggestions? I think craft is not smooth, the document I send does not work correctly, for example to switch version I had to use https://owncloud.org/news/interview-kde-craft-improves-owncloud-client-build-process/ this document. Official one was not enough.
This brings up a philosophical question, too. Is ownCloud abandoning it's ownDocuments?