Hello everyone,
I'm running several instances of ownCloud (actually 10.2.0) that I upgrade with automation scripts, thus I don't want my ownCloud to be uptaded through the web interface. I set the upgrade.disable-web parameter to true in the config.php of every ownCloud, but once I'm in the admin page I have the update as you might see in my screenshot.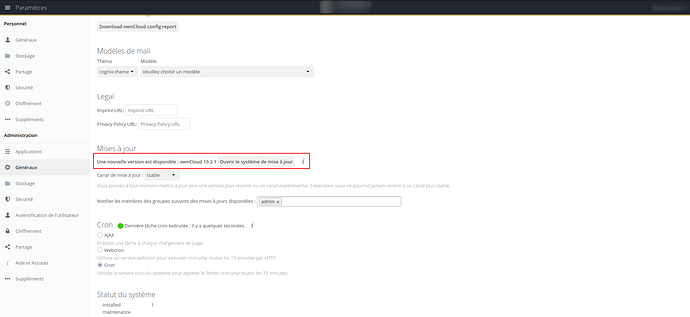 Worse, if I click on it, it will do the update.
Is it possible to really block the update from the web ?
Thanks.