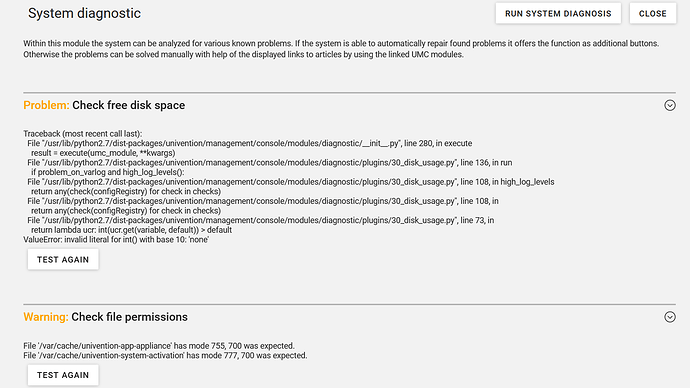 Hello Everyone , I'm currently getting a storage is 91% full message when I login to my owncloud server online I know for a fact I have 121gb of space on my base drive , also I have a 6tb drive currently reduced to 2tb as a secondary drive .
The server runs through a virtual appliance which is on virtual box the two virtual drives are set for 121gb of space on the primary drive and the secondary drive is currently set to 2tb though it's total size is 6tb ,when the owncloud software says it's full , will it kick out my file uploads , I'm assuming? I have my files in a shared folder in which I share with 2 other users . Their quotas are all set to unlimited as well as the admin user.
So in closing why the heck does owncloud say I'm almost full of files ?
Thank You.
Regards.
Graham