Expected behaviour
I want to sync folders from my PC just by right cliking on them and clicking on Owncloud --> share folder.
This option does not show. (image below to illustrate).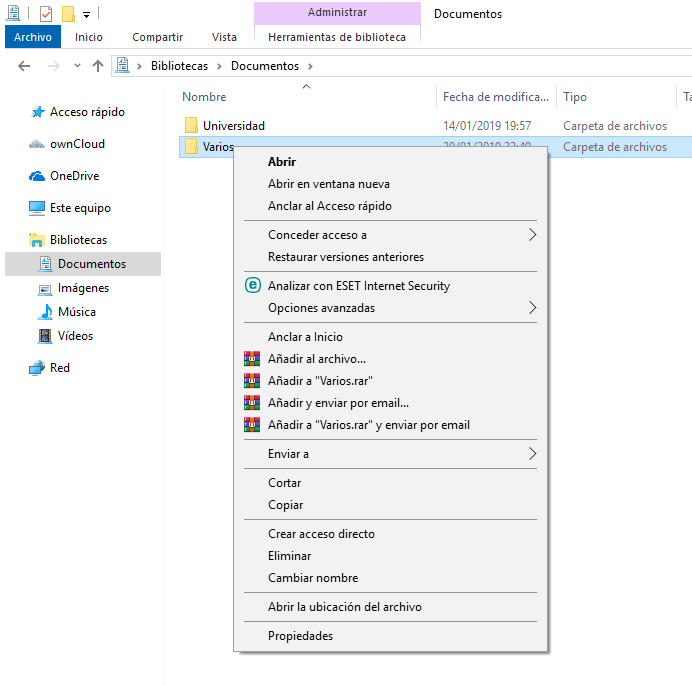 Second thing is: Is it actually possible to have just the folders you want to sync on your pc selected and everytime a change occurs to a file it automatically uploads? was that an insanely long question?
Actual behaviour
I set the server folders to sync in the connection to a new account, and Owncloud desktop client creates a folder but ONLY the contents of that folder become sync with server (I think that is supossed to happen).
Server configuration
Operating system: Debian stretch
Web server: apache2
Database: MySQL/Maria DB
PHP version: 7
ownCloud version: 10
Storage backend (external storage):
Client configuration
Client version: 2.5.1 (build 10807)
Operating system: windows 10 Pro
OS language: Spanish