I'm having issues trying to share files or folders. When I begin to type a name of a user I'd like to share the file with, the user's name comes up. When I click on it, the icon to the right of the name remains animated and continues to spin.
I'm unable to share the file.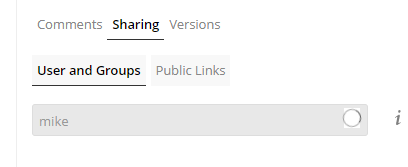 Is there some setting I need to configure to get this to work?
Thank you in advance!
Chris