Steps to reproduce
1. Realitze Manually upgrading
2. Activation of Apps
3. Error by activating LDAP
4. Forwarding to attached page
Expected behaviour
Nothing should happen and owncloud should be used normally.
Actual behaviour
It is not able to log in in owncloud. But there is a message that update is necessary and i should use the command line.
But i have no idea how. haven´t done it before. Never used a command line.
Hoster is "all-inkl.com"
Server configuration
Operating system:
Web server:
Database:
PHP version: 5.7
ownCloud version (see ownCloud admin page): 9.1.2
Updated from an older ownCloud or fresh install: From 9.1.1
Special configuration (external storage, external authentication, reverse proxy, server-side-encryption):
ownCloud log (data/owncloud.log)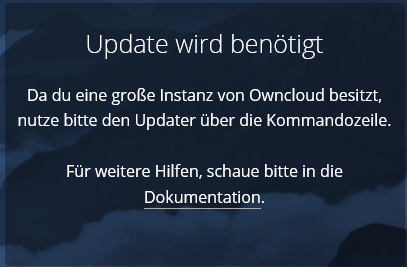 Need urgend help!!