I have the Desktop client version 2.8.2 but the IT-department does not update the server-client and
explains to use the Desktop client version 2.8.2. Can you still please help me?
Expected behaviour
Desktop Client should start.
Local files should be accessable.
Actual behaviour
Can not access local files. Receive an error message.
The App crashes on start-up.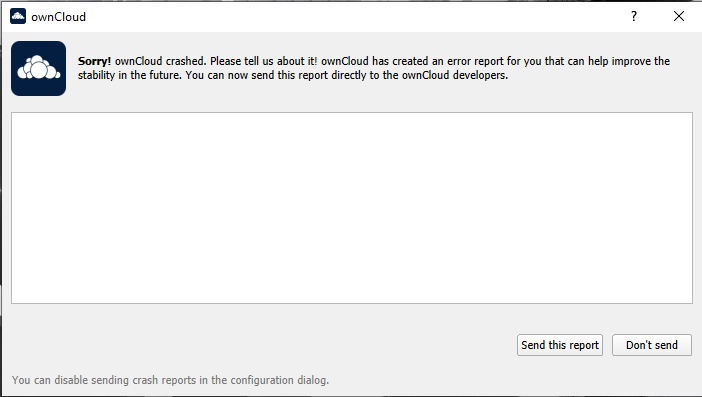 Steps to reproduce
Start Desktop Client
Try to access files on local drive.
Client configuration
Client version: 2.8.2
Operating system: Windows 10
OS language: German
Installation path of client: C:\Program Files\ownCloud
Client logfile: Output of owncloud --logwindow or owncloud --logfile log.txt
Can not generate logfile. Client immeaditly crashes.
Crash-ID
848c7e51-73b3-490a-bdef-a0a1081d58c1
These 2 threads treat a similiar issue.
I can not update to version 2.9 as it is not supported by my server-client/IT-department. I tried to disable the autoupdate as recommended in the first thread but the crash still occurs. Restarting or starting the app multiple times, does not resolve the issue.
Pleeease help!