So I tried to upgrade our vps server with owncloud with runs a on a instance with C-panel.
the VPS is a "Managed Server" so I do not have direct access to the vps command prompt itself.
Once we ran the upgrade the onecloud locked itself up in "maintenance mode" so we went beck to the config file and changed that to from "true" to "false". However that does not do the trick as it now reports that it cannot upgrade due to apps being too old or incompatible etc.
See screenshots below:

Screenshot logfile: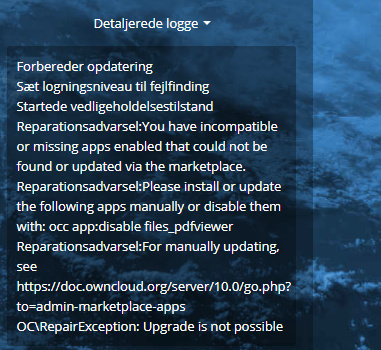 So how can I fix this?
How can I disable the apps without using the linux command prompt?
Thanks a lot in advance!
Kind regards
PowerQuest